Adding Install Paths such as Steam Path or Game Install Path in some cases is necessary to optimize the selected title.
It is nothing scary and we will try our best to explain the process here in a simple manner, so that we can optimize the games with a single click.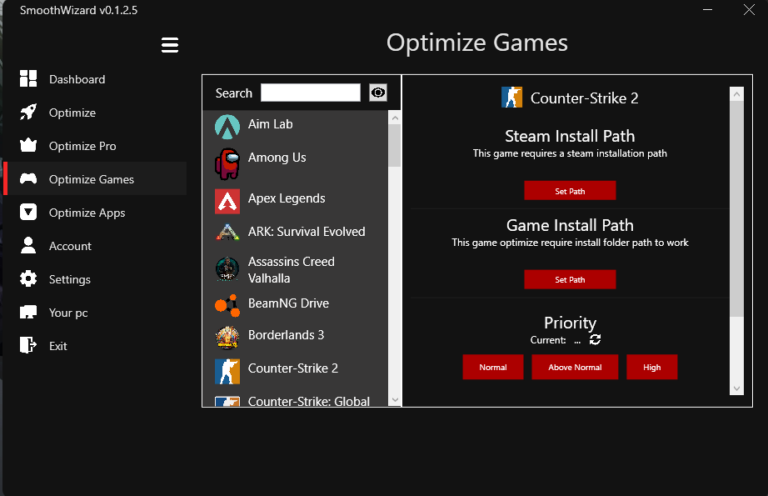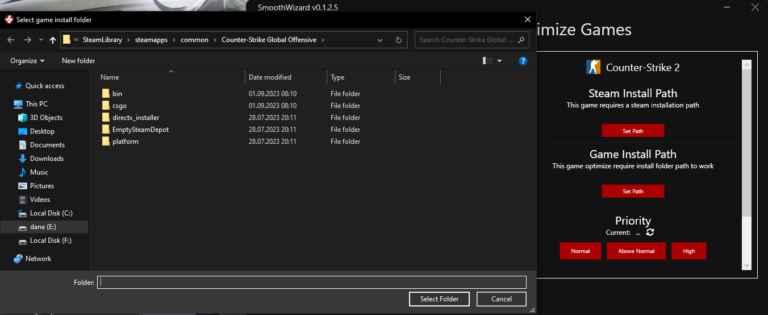 The app works based on downloading required instructions and data from a custom-made API. Thanks to this, we are able to continuously monitor the config files, however, in case of some games, the user may be required to imanually insert the instalation folder paths. It is the main folder in which the game can be located. Adding it is a requirement for proper installation.
With CS2 as an example, the main game folder is the folder Counter-Strike Global Offensive. It is important to select this specific folder.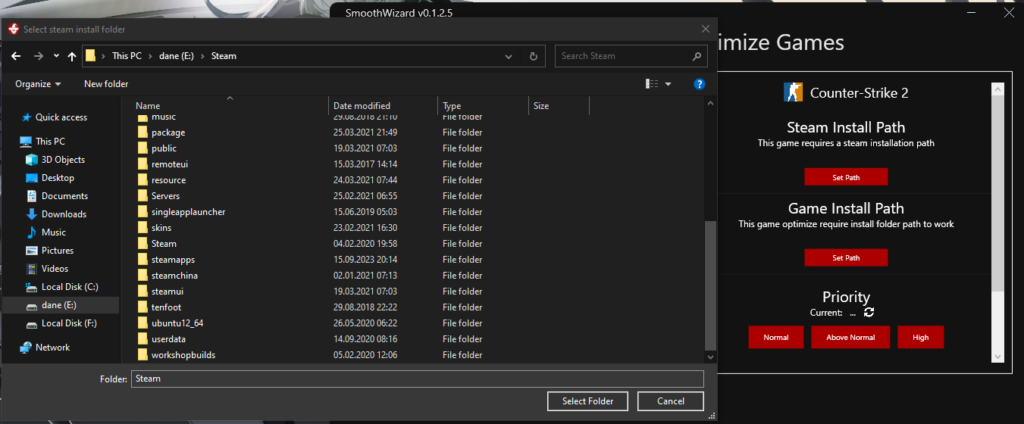 Default Steam installation folder, or of any other third-party launcher, may sometimes be required in order to properly insert the optimization files into the user data folders, as this is where some of the config files are located.
Adding the default Steam installation forlder may be done through selecting the Steam folder or by opening it and pressing the "Select Folder" button.